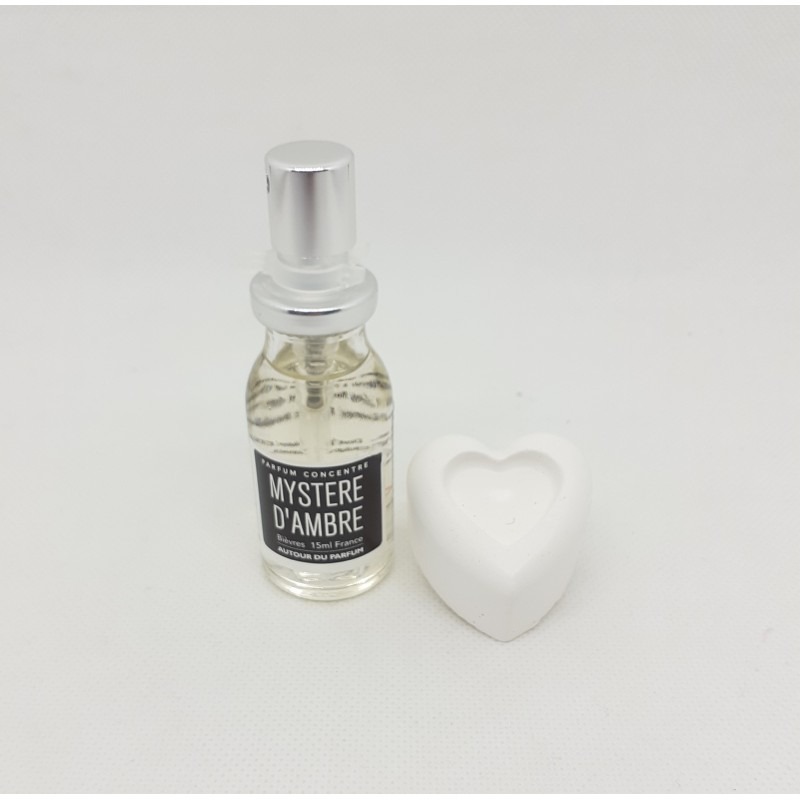  
Neutral plaster Heart and its 15 ml Alcohol Concentrated Perfume
Neutral plaster heart to be perfumed.
So that your little heart for home turns into a little car heart.
With its concentrated perfume, in alcohol. Spray 15ml.
This concentrate will allow you to perfume the heart of plaster for use in the car. Don't hesitate to spray your car mats and seats with perfume (if not leather)!
Related
Products