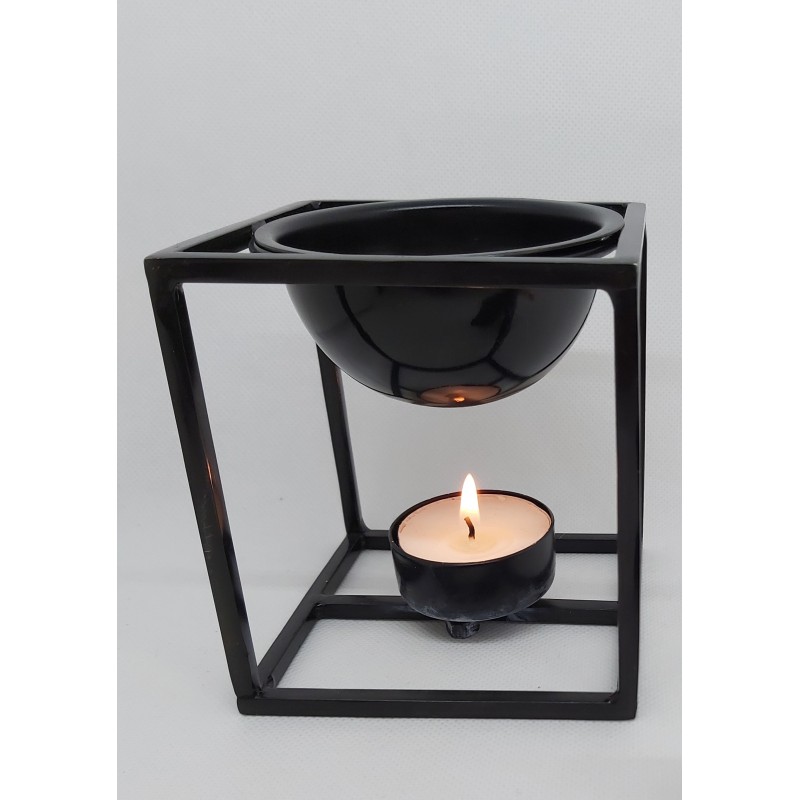  
This oil burner in openwork black metal will decorate with elegance your home!
It will spread a perfumed and welcoming atmosphere.
Advice for use:
- Put a candle dish-warmer in the bottom of the oil burner.
- Use perfumes among:
- Reload box of 4 scented hearts:  place a heart of perfume in the top of the oil burner. The heart will liquefy and release its scent. Solidifying at room temperature, keeping again its perfume, it can be used several times.
- Perfume concentrated in oil: put some drops of perfume with some water in the top of oil burner. Size: height 10cm x width 8cm Sold empty.