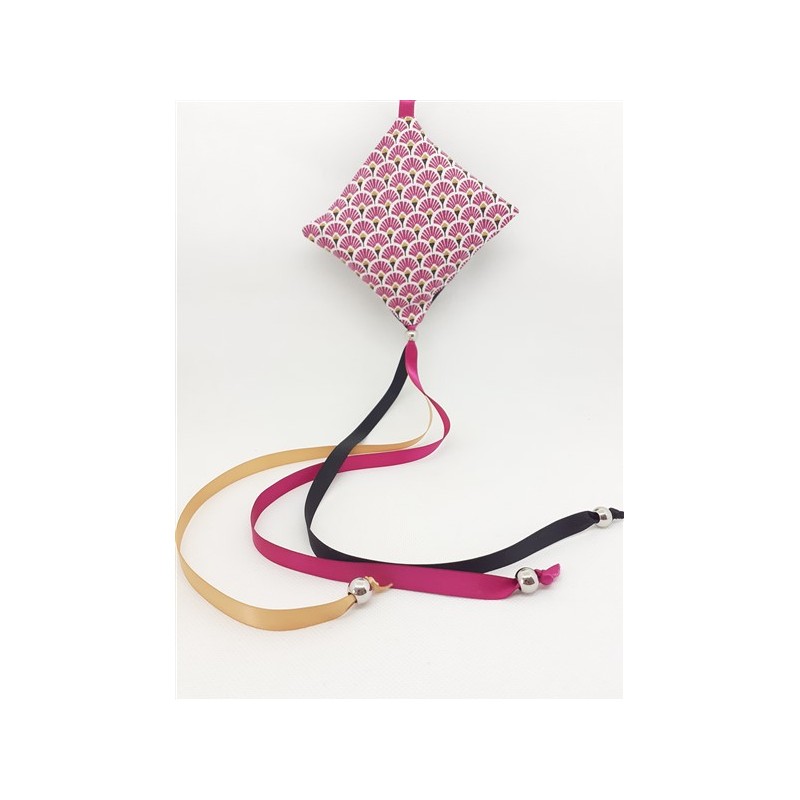  
Scented Kite Violette d'amour
Scented Kyte
PERFUME : VIOLETTE D'AMOUR
In cotton and satin, this kite contains scented volcanic stones.
It hangs anywhere you want : door handles, car, radiator, dressing, wall decoration, etc. It will delicately perfume your interior.
An inner pouch filled with scented volcanic stones is contained in the kite. We can simply reload the pouch by opening it and spraying perfume on the stones again.
Lifetime : 6 months approx.
Refillable with the 15ml Perfume Concentrated or the Home Perfume Spray 100ml Autour du Parfum
10cm x 10cm- Total length 50 cm
Presented in a gift bag.
Olfactory description
Violette d'Amour
Greedy floral agreement 
This great lady of perfumery is at the same time discrete and moving...
In small bouquets of the Amur at the beginning of the century, it appears as in the nature in the shape of heart with its soft nice-smelling sweetness which appears at the end of the winter, then re-appears in the red of lips and becomes delicately feminine.
Finally, candied in the sugar, it decorates our pastries and becomes charmingly greedy... the violet of love.