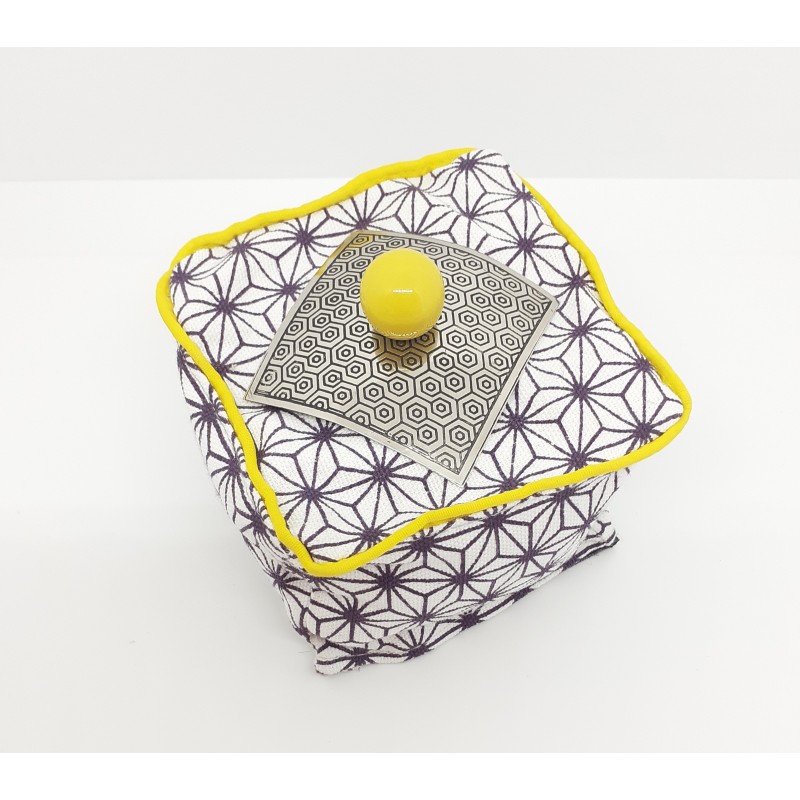  
Arty Cube Scented Purse Néroli Cologne
PERFUME : MYSTERE d'AMBRE
In printed cotton, decorated with an ornament in worked silvery brass and with a ceramic pearl, this sophisticated purse contains perfumed volcanic stones.
It will artistically decorate and perfume your inside, and can also be used as a perfumed paperweight or perfumed book ends.
The purse contains an interior pouch filled with volcanic stones.
The pouch can easily be refilled by opening it and spraying some perfume on the stones. 
Lifetime : approx. 6 months
Refillable with Spray Perfume Concentrated or Home Fragrance spray Autour du Parfum
Presented in gift bag
Cube 10 cm x 10cm, height 6cm
Olfactory description :
The mystery of its mythical origin inspires imagination... the amber multiplies its spectre of uncountable oriental facets: solar, rich, smooth and mysteriously irresistible.
Aum cube arty Néroli cologne