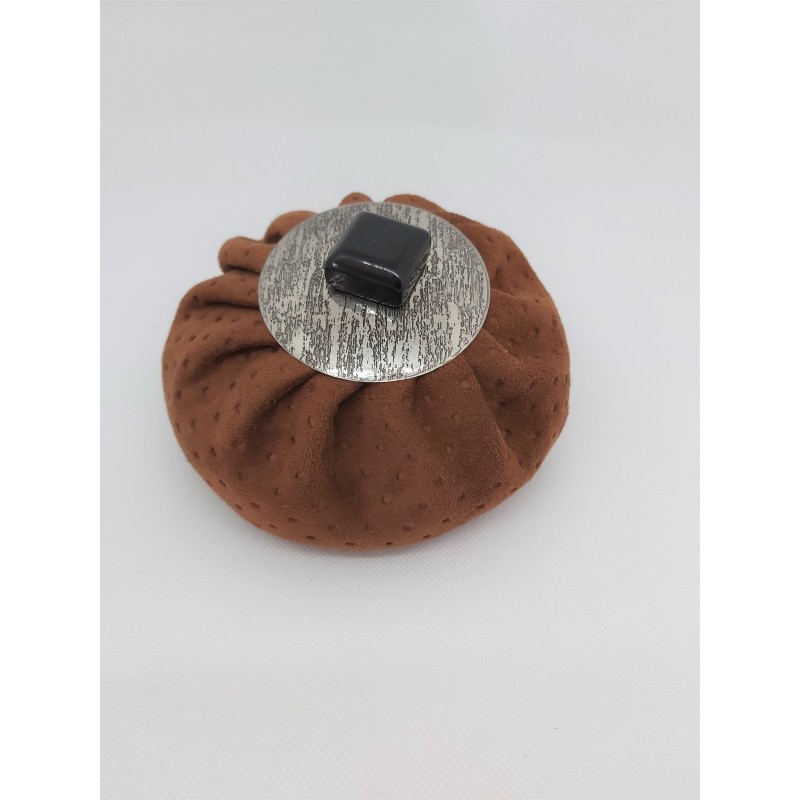  
Scented Purse Santal Mysore
PERFUME : SANTAL MYSORE
Cotton purse, decorated with an ornament in hammered brass and with a pompom, this sophisticated purse contains perfumed volcanic stones.
It will preciously decorate and perfume your home, and can also be used as a perfumed paperweight or perfumed book ends.
The purse contains an interior pouch filled with volcanic stones.
The pouch can easily be refilled by opening it and spraying some perfume on the stones.
Lifetime : 6 months
Refillable with Spray Perfume Concentrated 15ml or Home Fragrance spray 100ml Autour du Parfum

Presented in gift bag.
Diameter approx. 12 cm
SANTAL MYSORE
Take the destination of India, once wrapped in the luxurious sandalwood of Mysore, recalling its palaces. Their aromas are perfectly complemented by cedar and patchouli. These woody notes are in keeping with the amber, musky and balsamic notes of cashmeran (otherwise known as cashmere wood) and labdanum, derived from the leaves of the cistus, a small shrub on the Mediterranean coast. A fragrance that creates a woody, enchanting and warm atmosphere.