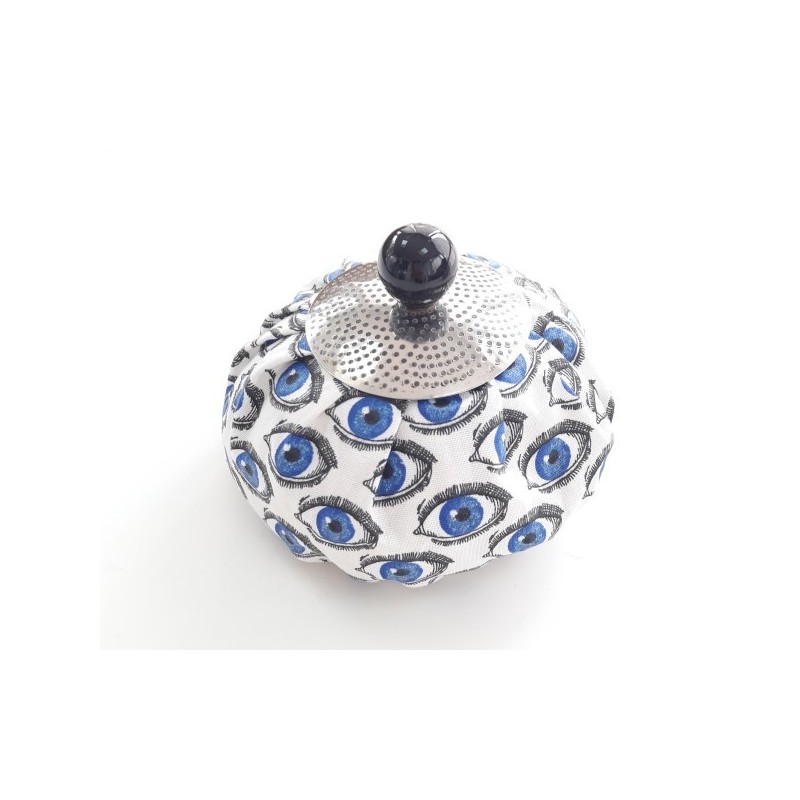  
Eye Scented Purse Fève tonka
PERFUME : FEVE TONKA
Cotton purse, decorated with an ornament in worked brass and a pearl, this sophisticated purse contains perfumed volcanic stones.

It will preciously decorate and perfume your inside, and can also be used as a perfumed paperweight or perfumed book ends.

The purse contains an interior pouch filled with perfumed stones.
The pouch can easily be refilled by opening it and spraying some perfume on the stones.

Lifetime : approx. 6 months
Refillable with Spray Perfume Concentrated or Home Fragrance spray Autour du Parfum

Presented in gift bag.
Diameter approx. 12 cm
Olfactory Description :


Fève Tonka
Greedy oriental agreement
Contrasted multifaceted delight: wood, almond, white musk and vanilla.
Cedar and sandal notes perfume, with the greedy and sweet tonka bean.