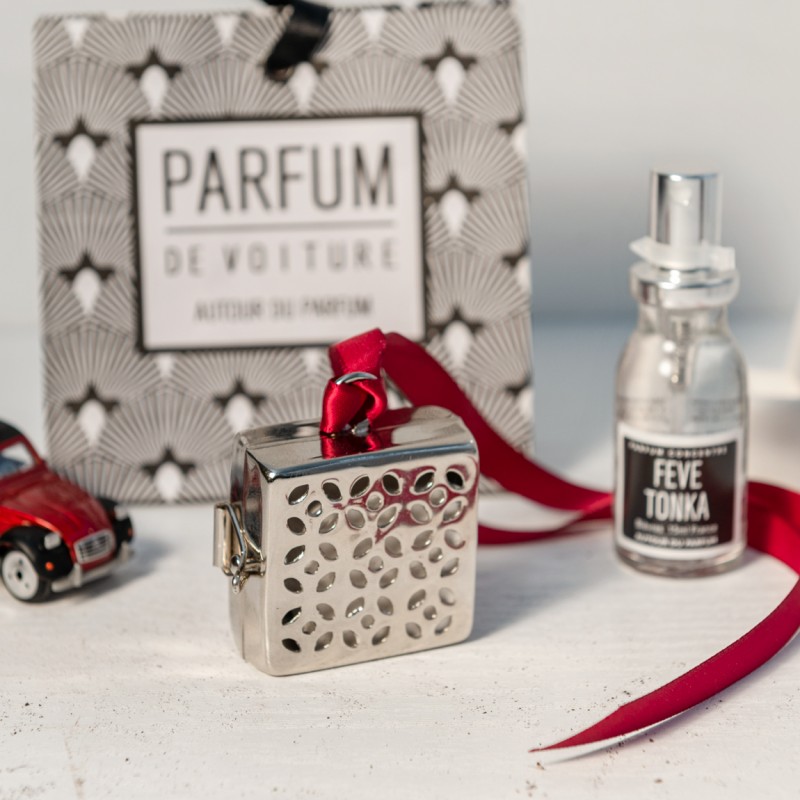  
A small cube in silver openwork brass in which a heart of plaster to perfume.
This small cube will artistically perfume your car!
SUPPLIED:
-Small cube and plaster,
-perfume concentrate 15 ml in spray
-gift bag.
Mode of employment:
Perfume the heart of plaster with the spray perfume concentrate provided.
This product is rechargeable at will!
Cube size: 4 cm x 4 cm
Available in each Autour du Parfum perfumes!
Related
Products