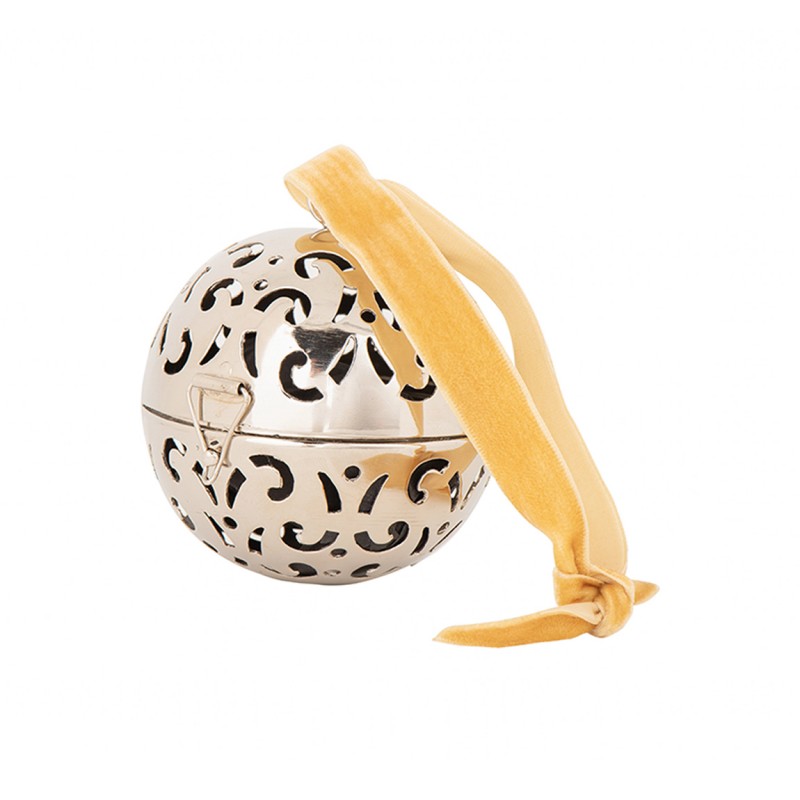  
Large scented ball in silvery openwork brass, containing solid perfume- model to put down, decorated with an elegant velvet ribbon.
Presented in a case
Size: 8 cm x 8 cm
Available in each perfumes of the range Autour du Parfum
This elegant ball will perfume the small spaces of your interior. The solid fragrance is strongly concentrated in a vegetable wax base.
These solid fragrances are hand-crafted in our workshop.
Fragrance duration: 1 year minimum.
The solid fragrance does not disappear, its fragrance gradually decreases.
Refillable with the Coffret 4 cœur de parfum solide or the Recharge 10 cœur de parfum solide.
Precautions for use: - Do not expose the products to heat, Do not put them in a car, near a radiator or in a sunny window, Risk of melting