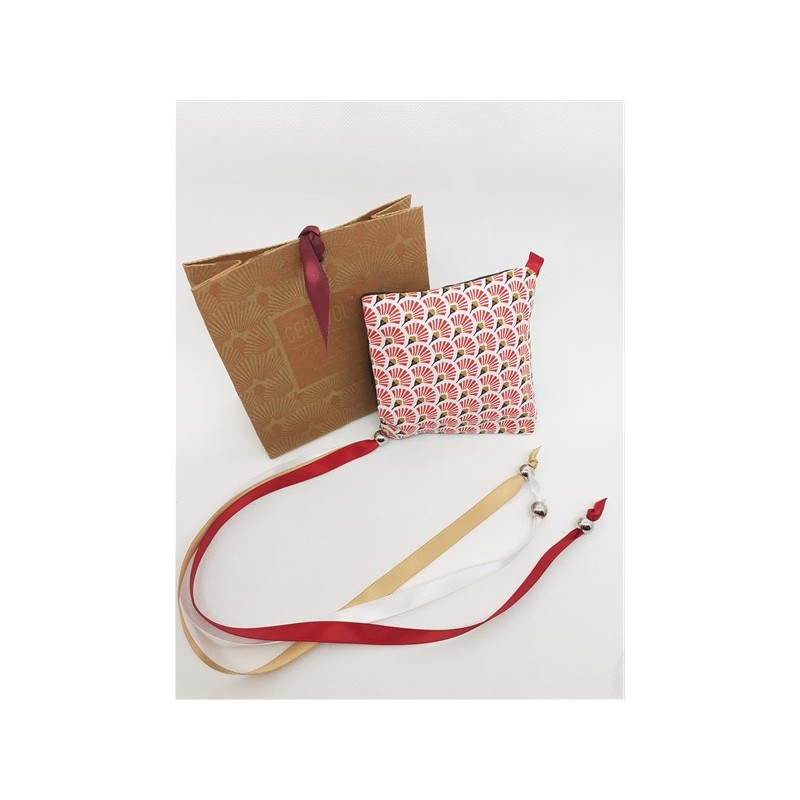  
Scented Kite Cuir mandarine
Scented Kyte
PERFUME : CUIR MANDARINE
In cotton and satin, this kite contains scented volcanic stones.
It hangs anywhere you want : door handles, car, radiator, dressing, wall decoration, etc. It will delicately perfume your interior.
An inner pouch filled with scented volcanic stones is contained in the kite. We can simply reload the pouch by opening it and spraying perfume on the stones again.
Lifetime : 6 months approx.
Refillable with the 15ml Perfume Concentrated or the Home Perfume Spray 100ml Autour du Parfum
10cm x 10cm- Total length 50 cm
Presented in a gift bag.
Olfactory description
Cuir Mandarine
Accord hespéridé cuiré
Grasse était célèbre au XVe siècle pour son cuir. La mode des cuirs parfumés a progressivement fait basculer la cité des tanneurs en capitale de la parfumerie. La senteur du cuir et celle des innombrables parfums s'y entremêlaient continuellement.
Associé à la mandarine joyeuse et pétillante… le cuir est patiné avec douceur et délicatesse…
CV eventail cuir mandarine