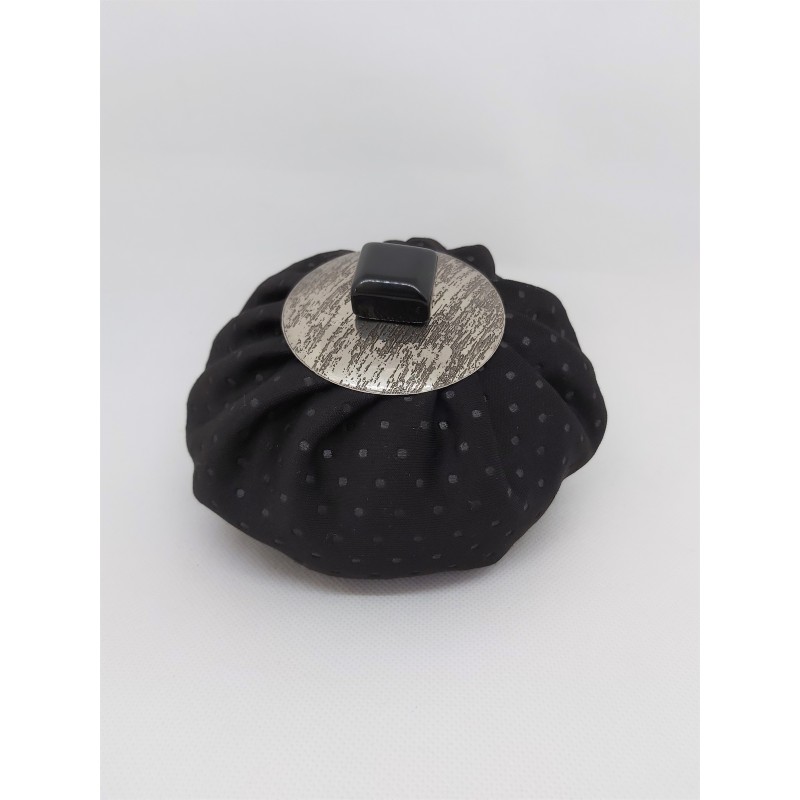  
Scented Purse Vétiver Vert
PERFUME : VETIVER VERT
Scented purse, decorated with an ornament in hammered brass and with a pompom, this sophisticated purse contains perfumed volcanic stones.
It will preciously decorate and perfume your home, and can also be used as a perfumed paperweight or perfumed book ends.
The purse contains an interior pouch filled with volcanic stones.
The pouch can easily be refilled by opening it and spraying some perfume on the stones.
Lifetime : 6 months
Refillable with Spray Perfume Concentrated 15ml or Home Fragrance spray 100ml Autour du Parfum

Presented in gift bag.
Diameter approx. 12 cm
VETIVER VERT
Craving freshness, craving nature, want to go green? Green vetiver is made to please you. Smell this scent of moss. And mint, basil, you feel them? <span '="" id="s2_5">Not to mention the geranium that discreetly blooms the whole. <span '="" id="s2_6">The soil and the plant come from the vetiver roots, the power of the cedar holds the woody note.