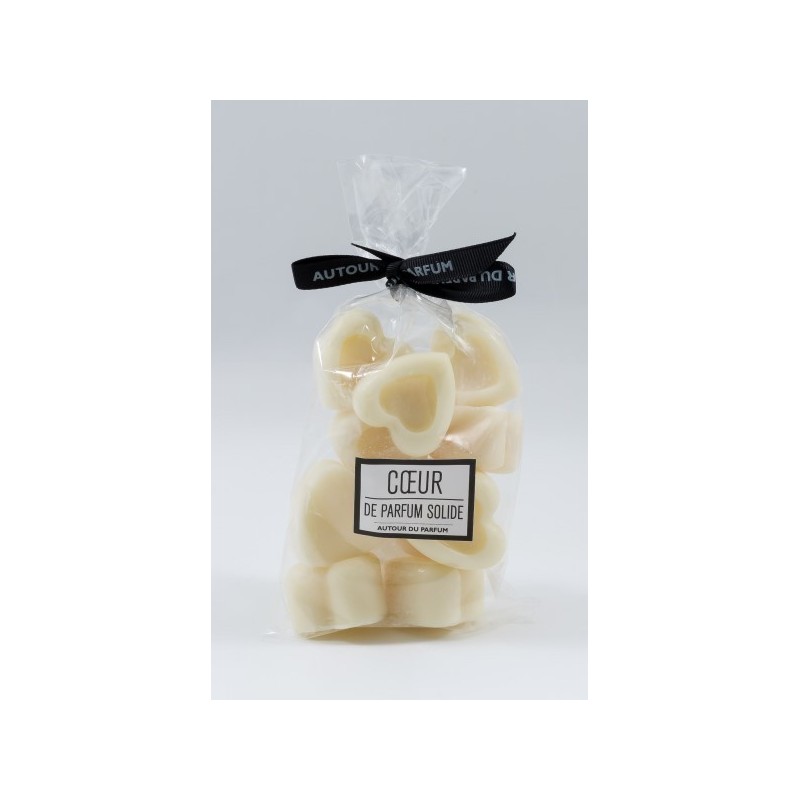  
Reload bag of 10 scented hearts
Reload Bag of 10 scented hearts
Solid Perfume:

Placed in the small cup of a perfume burner, these scented hearts liquefy and release their scents.
Solidifying at room temperature, thus keeping their perfume again, they can be used several times.
Under their solid aspect, they will embalm small spaces of the house and will reload your Autour du Parfum perfumed objects.
AVAILABLE IN EACH PERFUME AUTOUR DU PARFUM