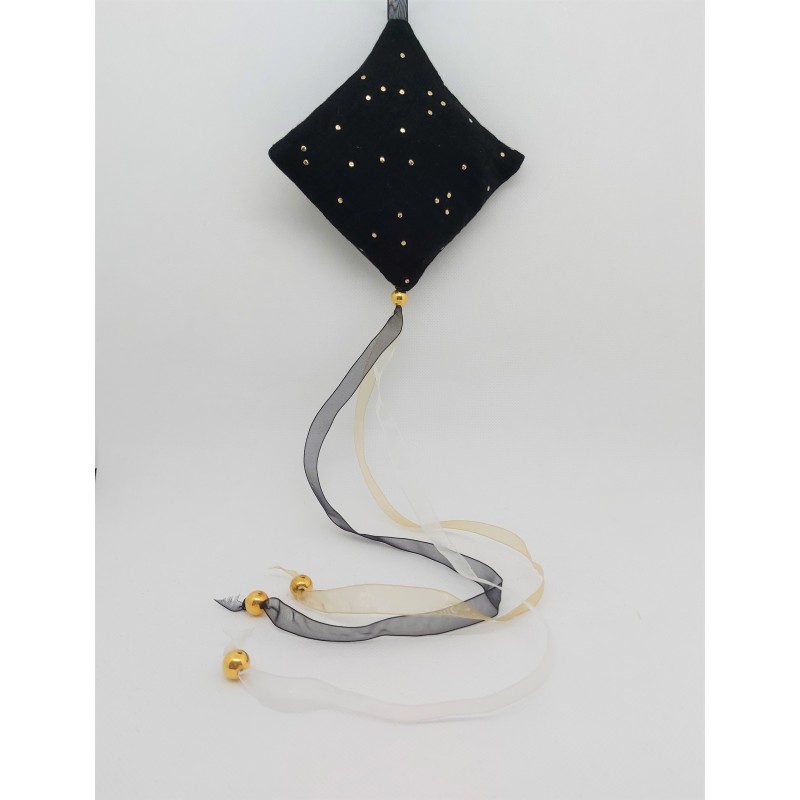  
Scented Kyte
PERFUME : FEVE TONKA
In cotton and satin, this kite contains scented volcanic stones.
It hangs anywhere you want : door handles, car, radiator, dressing, wall decoration, etc. It will delicately perfume your interior.
An inner pouch filled with scented volcanic stones is contained in the kite. We can simply reload the pouch by opening it and spraying perfume on the stones again.
Lifetime : 6 months approx.
Refillable with the 15ml Perfume Concentrated or the Home Perfume Spray 100ml Autour du Parfum
10cm x 10cm- Total length 50 cm
Presented in a gift bag.
Olfactory description
Fève Tonka
Greedy oriental agreement
Contrasted multifaceted delight: wood, almond, white musk and vanilla.
Cedar and sandal notes perfume, with the greedy and sweet tonka bean.