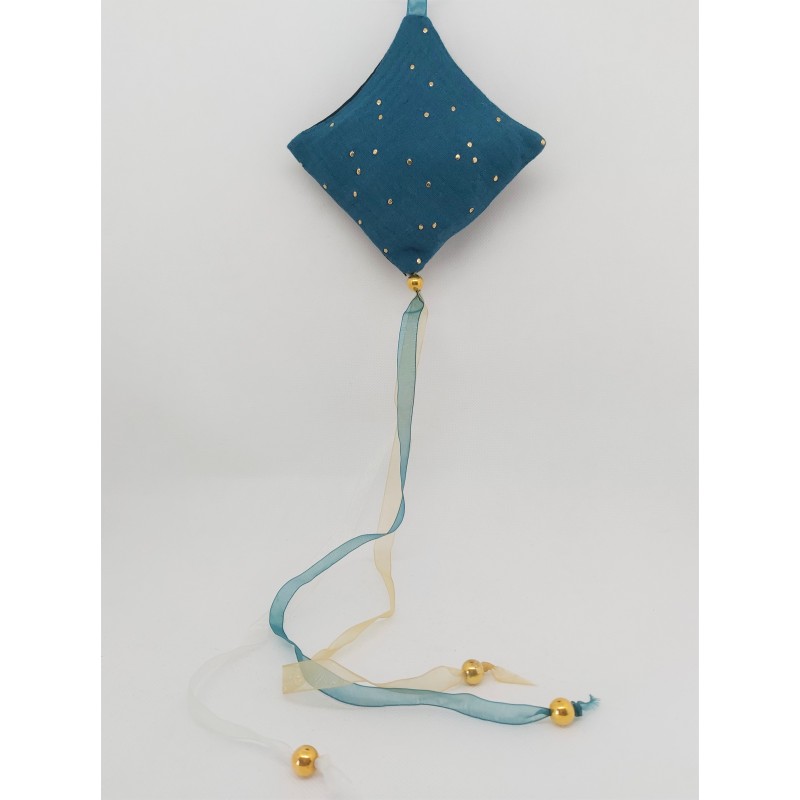  
Scented Kite Santal Mysore
Scented Kyte
PERFUME : SANTAL MYSORE
In cotton and satin, this kite contains scented volcanic stones.
It hangs anywhere you want : door handles, car, radiator, dressing, wall decoration, etc. It will delicately perfume your interior.
An inner pouch filled with scented volcanic stones is contained in the kite. We can simply reload the pouch by opening it and spraying perfume on the stones again.
Lifetime : 6 months approx.
Refillable with the 15ml Perfume Concentrated or the Home Perfume Spray 100ml Autour du Parfum
10cm x 10cm- Total length 50 cm
Presented in a gift bag.
Olfactory description
Santal Mysore
Take the destination of India, once wrapped in the luxurious sandalwood of Mysore, recalling its palaces. Their aromas are perfectly complemented by cedar and patchouli. <span '="" id="s2_3">These woody notes are in keeping with the amber, musky and balsamic notes of cashmeran (otherwise known as cashmere wood) and labdanum, derived from the leaves of the cistus, a small shrub on the Mediterranean coast. <span '="" id="s2_4">A fragrance that creates a woody, enchanting and warm atmosphere.
Related
Products