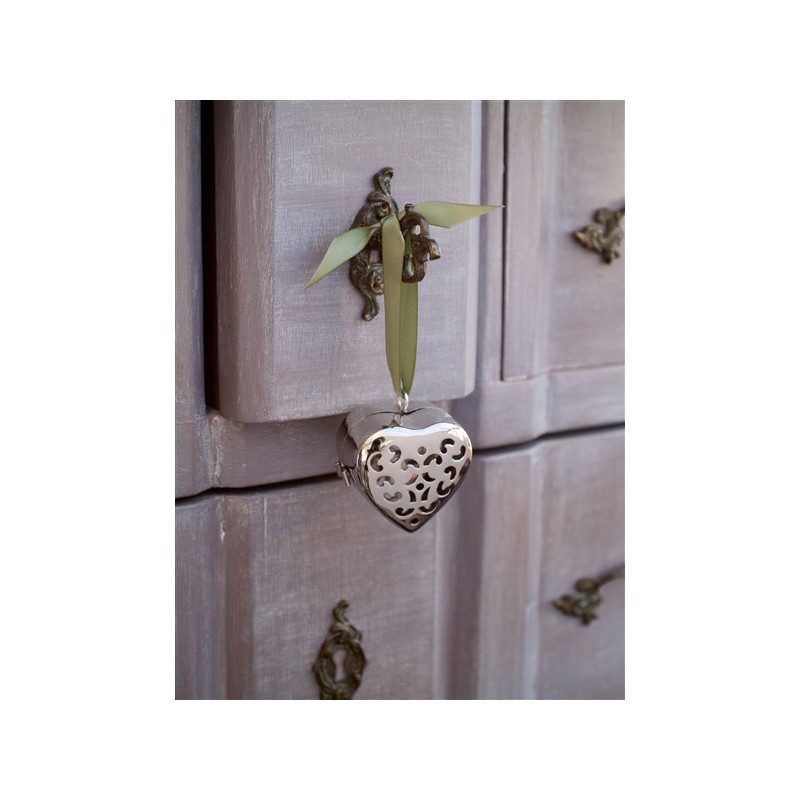  
Menthe Artemisia Small Scented Heart
PERFUME : MENTHE ARTEMISIA
A small openwork silvery brass heart in which a solid perfume heart coils up, decorated with an elegant satin ribbon.
Size : 5 cms x 5 cms
Presented in case.
This little heart will perfume the small spaces of your home.
The solid fragrance is strongly concentrated in a base of vegetable wax. These solid perfumes are handcrafted in our workshop.  
Scent lifetime :  1 year.
Hearts do not disappear, their fragrance gradually decreases.
Refillable with box of 4 scented Hearts, or 10 hearts solide perfume refill.
Precautions for use: - Do not expose products to heat, Do not put them in a car, near a radiator or in a sunny display case, Risk of melting
Related
Products